"You must come to Norway and witness the birth of soil!" Ignacio said excitedly over the phone. And that was it, our trip to the northern tip of European civilization had begun.
To film in Norway in July was a directors' dream. 24 hours of sunlight, an endless dawn and dusk quality light. Perfect. And then there's the natural surroundings, northern Norway was (and is still being) carved by glaciers. Glacial recession not only leaves behind amazing sloped mountains and fjords, but also glacial sediment, pure rock dust, that, as Ignacio alluded to, forms one of the base parent materials for soil.
So there we were, a four day trip to Norway, following Dr Ignacio Chapela up and down the sides of mountains. One particularly grueling day was spent hauling our film equipment up one of these monstrous glacial valleys, to film on a live glacier.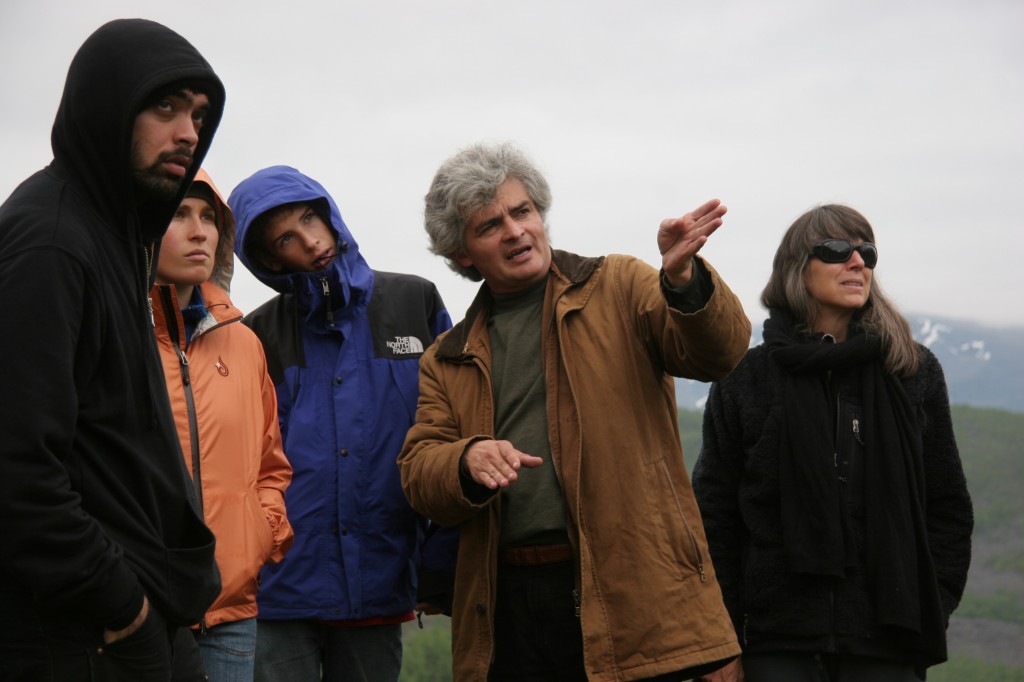 Ignacio Chapela, mountaineer, tries to assuage the fears of the crew about about the still long and steep road ahead
A healthy combination of over-estimating our collective abilities to carry heavy equipment, and underestimating the amount of time it would take to transport and hike meant we spent a full 10 hours just reaching the glacier.
The birth of soil, as Ignacio had described it, was indeed majestic. A silver river, colored by the granite sediment it held, rushed from beneath the glacier. Every crevice in the ice led down to the water below. Year markers marked the steady regression of the glacier, and highlighted the fact that it's been receding far more quickly in recent years (an allusion to climate change, need I digress).
Ignacio standing at the birthplace of soil
   In the end, despite the fridid temperatures, and the grueling hike in, the magic of the glacier and witnessing the 'birth of soil' put our qualms on ice. Not one of us balked when Ignacio, the only one with a sense of time in a land of 24 hours of sun, showed us his watch on the way down. Both hands pointed directly up, the direction of north, the direction of the sun. In our glacial trance we'd filmed all the way until midnight.
– By Jessy Beckett